Home

Dates

Registration

Submit abstract

View abstracts

Program

Travel

Accommodation

Local information

Participants (as of May 19)

Preliminary Schedule of Talks (May 19th)

AAA series

Contact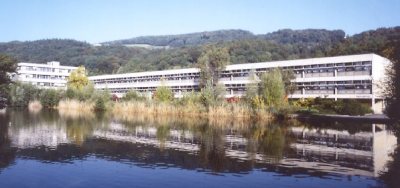 This conference, the 76th in the series of AAA conferences, will be organized by the Department of Algebra at the Johannes Kepler University Linz, Austria.

Beginning of the scientific program: Friday, May 23, 2008, 9 a.m.
End: Sunday, May 25, 2008, 1 p.m.
Program
The featured areas include, but are not limited to, the following:
Applications of Algebra
Classical Algebra
Clone Theory
Computational Methods in Algebra
Lattice Theory
Universal Algebra
The program consists of 50-minute invited lectures and a larger number of 20-minute contributed talks. The conference fee is 40 Euros.
Main speakers
Andrzej Kisielewicz, Wroclaw
Emil Kiss, Budapest
Miklós Maróti, Szeged
Csaba Szabó, Budapest
Ágnes Szendrei, Boulder
Local organization
Erhard Aichinger, Peter Mayr, Matt Nickodemus, Günter Pilz